Operator profile: Bould Brothers Coffee
Max Bould tells Lauren Fitchett about Bould Brothers Coffee, where quality is king – and the experience is as important as the coffee…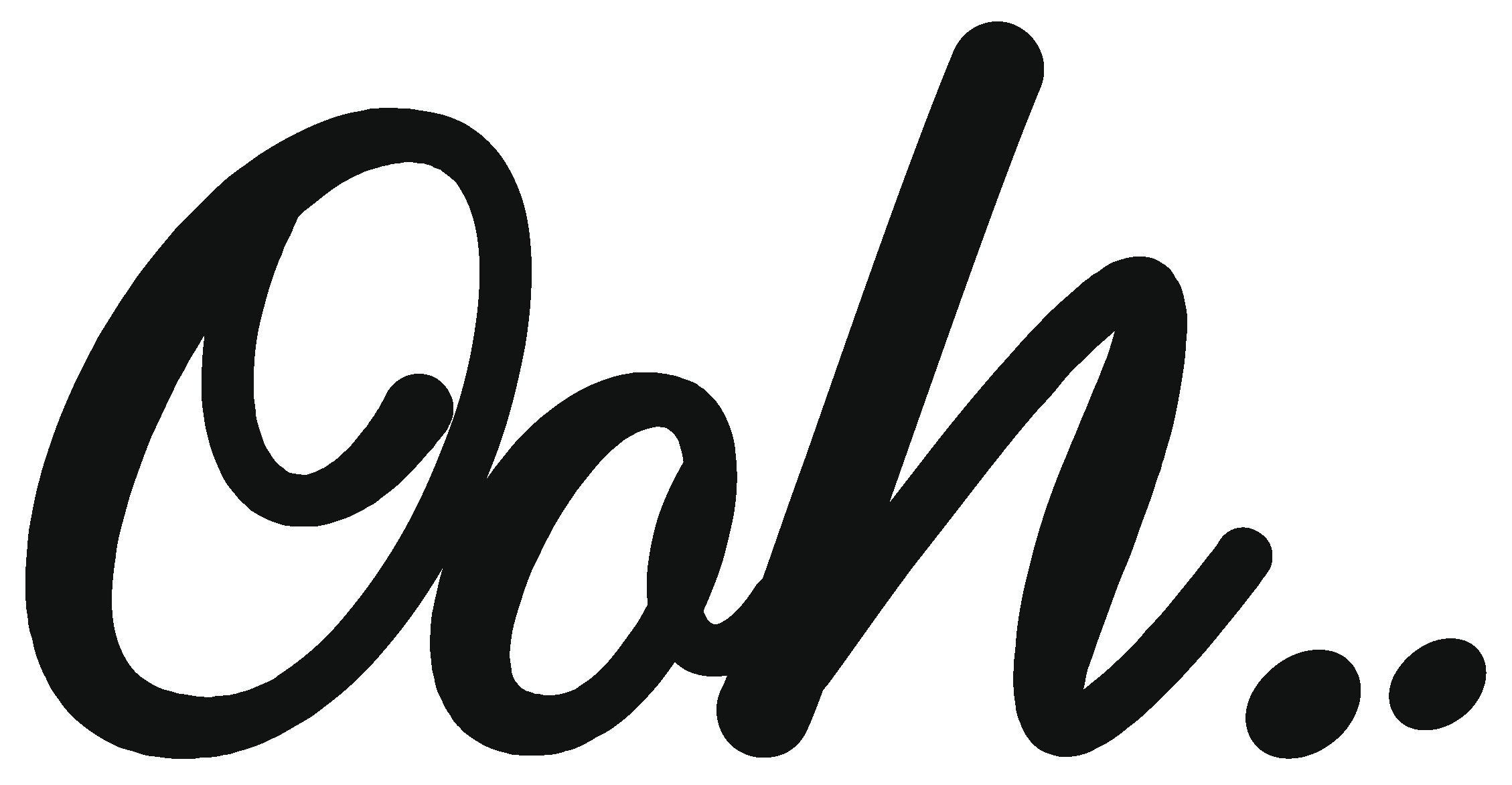 May 17, 2022
When we reflect on a meal out, we often consider what we were served first. Was our food presented nicely? What did it taste like? After all, it's a vital part of our impression. It isn't, though, the only one.
From our welcome to the service and setting, there are dozens of factors along the way that influence our experience with a business – and whether we'd be likely to return. When busy services, absences and off days come into play, how we make customers feel is arguably harder to get right consistently. That experience is something that Max and Alex Bould, the brothers behind Cambridge's Bould Brothers Coffee, are acutely aware of.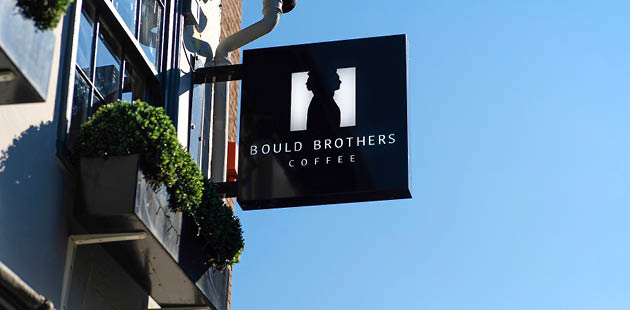 While their menu is filled with quality coffee, since day one the brothers have been insistent on giving customers an experience, whether that's through training staff on customers' body language or creating a culture where kindness is key. And it's stood them in good stead. Since opening in 2016, they have attracted a loyal following of local fans and praise from the likes of Vogue and Vanity Fair.
Running their own business was almost an inevitability. "We started our love affair with speciality coffee when I was 17," Max, now 30, explains. "When I was looking at prospective universities in school, I remember going to Leeds and there was a little coffee stall called Opposite. There was one guy making these unbelievable coffees that tasted totally different to everything I had tried before."
Research into speciality coffee began, and their first hands-on experience came while they were still at university, when they helped a friend overhaul a handful of Cheshire-based sandwich shops, reframing the focus to high quality coffee. Though their paths shifted after university – to stints in advertising and managing a private members' club – the lure of coffee eventually pulled them back and it became clear it was time to set up shop.
London's outskirts were the initial goal, but their focus moved further up the M11 when the unit in Cambridge became available. They opened at the end of 2016, spending their first six months working seven days a week as business grew. They bided their time until they could afford to grow the business, taking on team members and investing in extra touches such as branded takeaway cups.
Six years on, the brothers have opened a second shop in Cambridge and are eyeing a third. Their ethos, Max says, has remained the same: to provide affordable luxury. Part of that comes through their attention to detail. Take their A-board – they redesigned it three times before settling on the current finished product. It uses photography instead of traditional chalk writing and resulted in an almost overnight 10% sales spike.
The quality of their coffee is, of course, integral to visions of luxury. Bould Brothers only uses beans that score 80-plus (and regularly serve ones rated at 90-plus) on the Speciality Coffee Association's scale, putting them firmly in the growing specialist market. A graphic on its website explains that, yes, its coffee cups might be smaller than those of big brands, but that they are packed with quality. "[In the past] coffee was almost like a commodity trade," Max says. "It was about speed, it was transactional, a £2, 'I want my coffee to go as quickly as possible' agreement. The price of coffee hasn't really changed massively in the last 15 years, but now people expect more for their £3."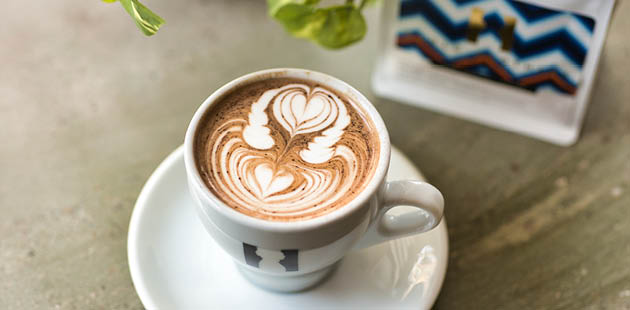 As coffee shop owners will know, providing 'more' is a key part of tempting customers away from high street giants. Max says they pair a quality product with a memorable experience. "We want customers to feel like the overall experience is worth more," he says. "When we talk about affordable luxury, we want people to have that feeling of, even if it's just in a fiveminute break from work, being treated really well."
It's an attitude that is at the heart of Bould Brothers. Staff know regulars' names and orders and are emboldened to put experience first. "If somebody isn't happy, we might say the coffee is on us – we tell staff they have free reign to make sure that person's experience is right, no matter what it costs," Max says. "That breeds a culture of delivering more."
The brothers looked to customer service standards of well-known luxury brands and replicated them in a coffee shop setting. For example, staff should see, smile and greet customers before customers beat them to it, and some are trained in body language. "Customers give away a lot of information through what they don't say," Max explains. "We ask the team to understand and interpret customers' unexpressed wishes."
A customer who is visibly restless in the queue, for example, and looks ready to pay is unlikely to want to chat about how their day is going, Max says. It is, he adds, a work in progress. "The idea is that over time you instil a culture and customers get to know they get more from Bould Brothers."
The focus makes recruiting the right people essential. Max says it took them three years to fully understand who they needed to hire. "We realised it was more about hiring the correct personality for a job where you stand up and smile all day – people who are outgoing, positive and empathetic," he says.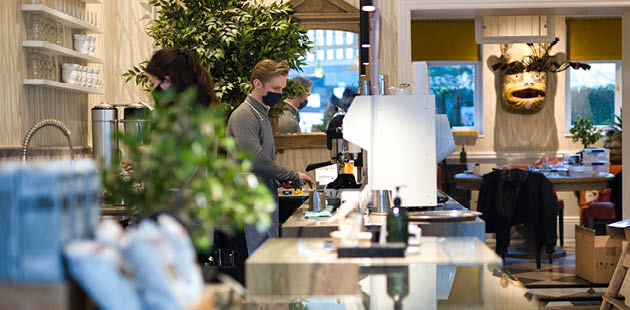 With solid foundations, growth is on the horizon. The pair are looking to secure a third site in Cambridge and hope to expand further afield in the future – Max says around 10 shops would be a realistic aim. In a tough climate, though, what sets them apart from other coffee shops? "It's not one thing, it's everything," he says.
"We try to do lots of little things that all point towards a message of we care about you as a customer, we have taken care making this coffee. We are not in the coffee business because we love coffee more than anything else. We are in business because we want to be able to create something that is special to people and can have a positive impact, whether that's the people who work with us or the local community."
You may also be interested in…