Feature: Street food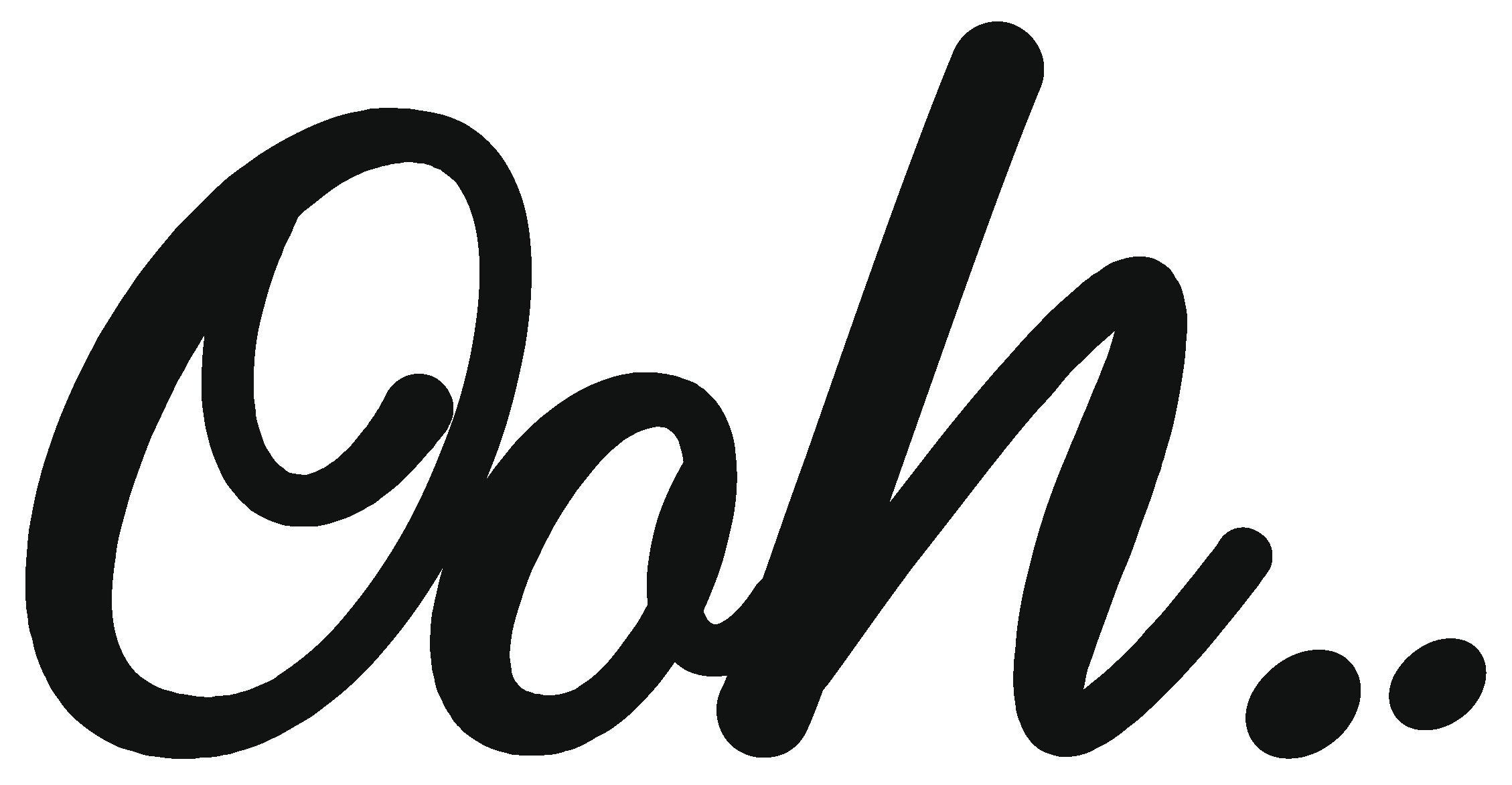 May 30, 2022
Ten years ago, the UK's street food movement was gaining pace – and a decade on, there has never been more opportunity to tap into the appetite for authentic dishes...
"It's the event, rather than the food. The food is amazing, but it's the event of it – lots of people talking to each other and dropping barriers, because we all love to eat. That's the magic of street food."
Mark Laurie, stakeholder director at the Nationwide Caterers Association, is talking me through the nation's love for street food. After all, with its value put at roughly £1.2bn in the UK, it's hot stuff. Consumers have flocked to the grab-and-go nature, global flavours and vibrant look of a food trend that has been growing for a decade.
"2012 is when it seemed to be turning from a trend that might fizzle out into something that might be going somewhere," Laurie explains. "It started to appear in the national press, events were really popular all the time rather than sporadically and the customer base broadened out."
Uncertainty over indoor gatherings gave al fresco eating greater importance during the pandemic, while consumers also sought out flavours they missed from abroad amid travel restrictions. With many street food traders left ineligible for Covid support, Laurie says the rush of the last two years was also a matter of necessity. "When lockdown happened, it was really traumatic for the industry," he says. "There was no immediate support, so everyone had to hustle."
As chefs – and workers in the wider economy – faced furlough and job losses, new street food ventures popped up. But two years on, with many having left the sector and others still catching up on postponed events, Laurie says the street food world is eager to welcome new, quality traders. Whether operators are starting up, expanding or simply seeking inspiration, street food holds plenty of opportunity in 2022.

Menu influencers
A gateway to new cuisines, street food exposes consumers to bite-sized flavours from around the world. Tacos, bao buns and fried chicken have proved particularly popular in recent years, Laurie says, but explains that while it's important to be aware of what's selling, operators should avoid jumping on trends. "The key is authenticity," he says. "People will buy from you if they believe in what you are doing. There are food types that come and go, but the things that really stick are the businesses people connect with. If you are a chef and you do amazing char siu, cook char siu."
Ross Crook, regional corporate chef for Rational, says street food's enormous variety provides limitless potential. "The impact street food is still having on the foodservice industry is huge. With a massive increase in demand for high quality, freshly prepared, authentic, fast food, street food ticks all the boxes," he explains. "Plus, it gives the kitchen brigade a great opportunity to really showcase their skills, introduce new cuisines into the menu and generate profit from them. Street food has become so popular that we have seen a rise in purpose-built venues, canteens, markets and food halls, and it has added to the demand for dark kitchens."
Ripples from the street food wave are reaching kitchens in more traditional settings, agrees Martin Finegan, sales and marketing manager for Pacific West UK. He points to seafood as an area for growth – squid and prawn dishes, for example, are often tricky to replicate at home, visually attractive and packed with bold flavours.
"Over the last year we have seen pub and restaurant groups move to offering authentic street food as an extension of the traditional starter section," Finegan says. "Value-added dishes, such as salt and pepper squid, are perfect for sharing boards or tapas-style servings, meaning one product can have multiple applications on a menu. The key to all of this is consistency, a great visual appeal and inviting menu description."

The need for speed
At the core of street food is speed – consumers expect a quick service. Crook says, to achieve this, operators either need the right equipment or multifunctional appliances that can mimic several authentic cooking styles, increasing consistency and speed, particularly as demand grows for traditional, local dishes.
After all, as Scott Oakes, commercial manager for St. Pierre Groupe, says people are adjusting to increasingly busy lives. "One of the reasons for the success of street food is that we are all living busier lives than ever before," he explains. "Quick, convenient and ready-to-eat dishes sit perfectly with consumers who increasingly want good quality, aesthetically pleasing food without long wait times – and who are used to having things on demand."
Take the beloved pizza. Whether it's a New York-style slice or a sourdough variety, it's ideal for customers short on time. Charlotte Kilduff, trade marketing manager for Pan'Artisan, says: "Pizza offers a familiar menu option, a family favourite and one of the best-loved street food choices. For caterers it couldn't be more convenient and simple to prepare, whether that's from pre-made bases or stretching bases from dough balls. The ability to easily customise a pizza, through toppings, sauces and even variations of the base, provides operators with an incredibly adaptable menu offering that is perfect served from a food truck and performs equally well for delivery or take out."

Asian persuasion
Having long been served at hawker centres and markets, pan-Asian cuisine makes perfect street food. "Asian cuisine lends itself well to an array of delicious street food options for those who want to add oriental options to the mix," says Alison Smith, global product developer for Mars Foodservice. She suggests using ready-made products, such as its Ben's Original Professional sauces, to create multiple options easily. "From chow-mein pots and bao buns right through to sushi and bento boxes, the choices are tempting and endless.
"For caterers looking to offer a simple yet popular street-style Japanese dish, then why not add a Katsu chicken burger to the menu? To create this, place panko fried chicken between a brioche bun, filling with lettuce, bean sprouts and spring onions."
Prime for personalisation, easily loaded with flavour and quick to cook, noodles are a celebrated part of Asian cooking. "Asian fusion cuisines are really gaining favour," agrees Greta Stroylte, brand manager for Lucky Boat. "We have experienced wonderful product feedback from a variety of operators, from fast-casual and takeaway to fine dining establishments, in this arena. Noodles are tasty and quick to prepare, are extremely versatile for many diet types, are great for take-out or dine-in and offer affordable street food menu options."
Filipino cooking is expected to become a popular addition to many mainstream menus, Stroylte says. Jeremy Villanueva, executive chef at Romulo Café and Restaurant, which uses Lucky Boat noodles, agrees that it is an increasingly popular cuisine. "Our customers come to savour their favourite Filipino dishes, prepared the Romulo way based on heirloom family recipes," he says. "But they also come to enjoy our innovative take on Filipino cuisine, using the best local British produce. They bring friends when they wish to show off the best of Filipino cooking."
For an example of the power of street food, look no further than bite-sized Chinese bao buns, which are now staples on many menus. Gordon Lauder, managing director of Central Foods, says: "Bao buns are great options that work well for takeaway or sit-down dishes," he says. "They're versatile, taste delicious, super-easy to serve and just the right size for hand-held light bites. What's more, Central Foods' bao buns are vegan, so they tap into the current trend for plant-based options.
"Try dipping them in icing sugar and deep frying them to give a tasty, crispy, caramelised coating, before dipping them in melted chocolate, rolling in crushed pistachios and filling with whipped cream. For a vegan option, dip in icing sugar, deep fry and pack with a scoop of vegan ice cream before drizzling with plant-based toffee sauce."

Battle of the buns
From one bun to another, even the beloved burger has a new look, including global fusions, social media-worthy presentation and modern twists. "Burgers and hotdogs will always be a staple, but the growing trend for premiumisation ensures that we've long since moved on from a cheap patty on a stale burger bun," Oakes says. "The most popular products are those with visual appeal, because today's customers eat with their eyes and even more so in the street food demographic. They want Instagrammable products that look as good as they taste, worthy of showing off on social media."
The development of plant-based patties has ramped up to keep pace with meat-free demand. When developing its ChiQin concept, featuring products for street food menus including chicken-style wings, Quorn surveyed 2,000 UK adults who identify as flexitarians. Its results found a growing desire for chicken-like dishes including wings and tenders, says foodservice director Phil Thornborrow, but confirmed that the burger is still the top choice of meat-free meal when flexitarians are eating out of home.
When designing the perfect burger, operators could consider using products that streamline their processes, such as ambient, pre-sliced bread products. "A successful street food service relies on quick turnaround of freshly cooked products," says Oakes. "Take a burger or hotdog, for example. The expectation is that they will be cooked to order, but there are other ways in which operators can cut time when preparing and serving a quality burger."
Sam Winsor, brand manager for Lantmännen Unibake UK, agrees that they are at the heart of street food menus. "Burgers are an undisputed consumer favourite and one of the most regularly ordered meals," he explains. "Look to global flavours that influence the street food trend to add variety and excitement to your burger options. Some 75% of consumers enjoy experimenting with products from different cultures and countries, so think hot and spicy, American or Korean barbecue, Argentinian chimichurri or Mediterranean, featuring various continental cheeses."
He says operators should remember that a large part of a burger is the bun, which provides easy ways to trade up. "Not only does a superior bun make a burger taste great, but it also makes it look great – more Instagrammable and likely to be shared," he says, adding that research has shown consumers are willing to pay more for a gourmet bun.

Plant-based power
Plant-based menus are here to stay – and the expectation of quality has never been higher. "Meat-free dishes are no longer on the menu to cater for the minority, whether diners are vegan, vegetarian or flexitarian, 25% believe it is important that the meals they eat out of home do not contain much meat," Thornborrow says. "This has led to changes in the way that street food menus are developed. There's a heightened focus on delicious and creative dishes for flexitarian, vegan and vegetarian diners."
Steve Wickham, commercial director for Unconventional, agrees, saying. "Consumer feedback has shown that the demand for quality plant-based meat alternatives isn't just for restaurants. The Unconventional hotdog-style sausage provides operators with an opportunity to deliver a tasty meat alternative as part of their street food offering. Hotdog-style sausages can be loaded with all the flavours and garnishes for the ultimate wow factor, while also satisfying the lifestyle choices that are looking for meat alternatives."
Street food's popularity is enduring – and it shows no signs of waning. Whether traders upgrade buns, spice up spaces or explore new trends, there are countless ways to refresh menus in 2022.
You may also be interested in…